Joseph Mueller
Gender – Male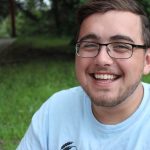 Position(s) Applying For – Leadership Team (Requires 2 years previous junior counselor experience), Activities Director (Requires 1 year previous junior counselor experience), Junior Counselor (Open to anyone who has attended RYLA as a camper)
Year Participated in RYLA – 2017
Times You've Served as Junior Counselor – 2
Home Phone – 308.850.3023
Work Phone – [695]
Cell Phone – [683]
College Phone –
E-mail – [email protected]
City, State – GRAND ISLAND, NE
School City, State – Omaha, NE
Why do you want serve in the positions you've selected?
I want to better the camp that I have grown to love over the years. It seems as though it is changing in a way that could damage its reputation in our district. I wish to take charge in my role and make it the best camp western Nebraska has to offer.
How has your experience as RYLA participante impacted you?
It has brought some very valuable virtues into my life. RYLA has shown me that nothing is handed to you, and if you want something you must go out there and show people who you are. RYLA has broken me out of my shell, and has awarded me to get to know so many wonderful people. My experience at RYLA has been nothing less than rewarding and fulfilling.
How do you feel you can contribute and grow RYLA?
As stated before, I believe that the camp we have had in 2019 was not the same from my camper year of 2017. I noticed that this path in which it is following may result in something we may not want for our camp. If I were to be apart of the leadership team, I feel like I can contribute by assisting the registrar (or whomever) with contacting speakers, campground staff and counselors to ensure that we have a solid plan before arriving at the camp. I may also assist in any other problems that may come to light. Through this, I feel as though it will help grow our camp. Having a solid foundation is the first step into building something beautiful.
[print_link]