Brianna Arguello
Gender – Female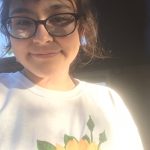 Position(s) Applying For – Junior Counselor (Open to anyone who has attended RYLA as a camper)
Year Participated in RYLA – 2019
Times You've Served as Junior Counselor – 0
Home Phone – 308.870.4129
Work Phone – [695]
Cell Phone – [683]
College Phone –
E-mail – [email protected]
City, State – Broken bow, NE
School City, State – ,
Why do you want serve in the positions you've selected?
I want to serve as a junior counselor because I want to have an impact on a group of young adults like my junior counselor had on me. I want to help people become their best self and I want them to know that they always will have a safe place.
How has your experience as RYLA participante impacted you?
My experience at RYLA was amazing. I learned how to work and get a long with a group of strangers, which helps me now in my job. I as well got to learn my strengths and my weaknesses, I was also able to share my weaknesses without being made fun of. The staff was absolutely amazing and my junior counselor made a real impact on my life. Before camp, I didn't have any real goals and I was not in the best mindset, but when I came to RYLA I wanted to strive for something and the staff helped me set up great goals. My junior counselors story also inspired me to help more and be humble, because life can be hard but Some people have it harder. In conclusion, my time spent at RYLA was a once in a lifetime experience that I would love to help give to other young adults.
How do you feel you can contribute and grow RYLA?
I feel like I can contribute a great attitude that will make a great atmosphere. I think I will be able to get along with everyone and have my goofy personality bring a smile to everyone's face. I think I will also be able to contribute my desire to work hard and get stuff done when needed. In conclusion, I feel like I would be able to contribute a lot, but I would love to be able to prove it.
[print_link]