Blair Kampovitz
Gender – Female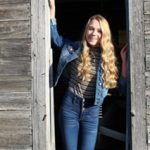 Position(s) Applying For – Junior Counselor (Open to anyone who has attended RYLA as a camper)
Year Participated in RYLA – 2019
Times You've Served as Junior Counselor – 0
Home Phone – 308.222.0008
Work Phone – [695]
Cell Phone – [683]
College Phone –
E-mail – [email protected]
City, State – Elm Creek, NE
School City, State – ,
Why do you want serve in the positions you've selected?
I want to serve as a junior counselor because of the major impact my junior counselor had on me. She shared her story and helped motivate me to create a local Interact Club. I want to have the same sort of impact on others. I strive to inspire others to do good in the world and participating in RYLA as a junior counselor is a great way to do this. I will be able to encourage others to reach their full potential in many different areas of leadership, the same way I felt encouraged last year. I want to lift up others, not only to excel at RYLA, but to take their skills and apply them in their community when they leave.
How has your experience as RYLA participante impacted you?
RYLA is still impacting me six months later through the knowledge, skills, and confidence I gained at our leadership camp. RYLA helped me develop the skills I need to persevere and to have a positive impact on my community. A few RYLA participants and I decided to start our own Interact Club for our community after hearing speakers and peers talk about it. We saw that there wasn't an interact club in our town, so we took matters in our own hands and started one. We are a small group of five working together to set up new service projects for others to participate in every month. Since RYLA, we have had several successful Interact meetings and have already completed many community service projects. Our local Rotary Club has been very generous in helping us with great advice and amazing support. None of this would be possible without my experience at RYLA.
How do you feel you can contribute and grow RYLA?
I can make positive contributions to the RYLA organization and participants. After attending this summer, I gained a lot of confidence in myself and in what I believe in. I have a strong desire to make a positive impact on my community and I know, given the opportunity, that I can promote RYLA personally as I share my passions with other people. I am highly motivated and enthusiastic about the skills I learned at RYLA. I have the potential to share my own experiences and help others become leaders in their own community.
[print_link]