Payten Gibson
Gender – Female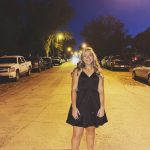 Position(s) Applying For – Junior Counselor (Open to anyone who has attended RYLA as a camper)
Year Participated in RYLA – 2019
Times You've Served as Junior Counselor – 0
Home Phone – 308.760.8589
Work Phone – [695]
Cell Phone – [683]
College Phone –
E-mail – [email protected]
City, State – Alliance, NE
School City, State – ,
Why do you want serve in the positions you've selected?
I would like to serve as a junior counselor for the camp year 2020 because I had such an amazing experience attending and I want to help people get the same great experience as I had.
How has your experience as RYLA participante impacted you?
My experience at RYLA has strongly impacted my life, it really opened my eyes to how important it is to work in a good team environment no matter if you like the person or not. This strongly helped me with my softball team, I may not get along with all the girls but when on the field I do my best to make sure we get along to make a good team environment for everyone.
How do you feel you can contribute and grow RYLA?
I feel that I can help contribute from experiences I had after going to RYLA and how the way I handled the situations after compared to before. After RYLA they were a lot smoother and benefitted everyone instead of just myself. I think this can help grow Great Plains RYLA because when I share these experiences a lot of people's eyes open to the bigger picture.
[print_link]