Corey Parsons
Gender – Male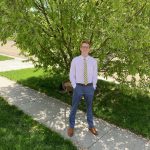 Position(s) Applying For – Junior Counselor (Open to anyone who has attended RYLA as a camper)
Year Participated in RYLA – 2018
Times You've Served as Junior Counselor – 0
Home Phone – 308.660.4961
Work Phone – [695]
Cell Phone – [683]
College Phone –
E-mail – [email protected]
City, State – North Platte, NE
School City, State – York, NE
Why do you want serve in the positions you've selected?
I want to be able to help the campers to form relationships with each other, as well as give them someone they can look up to and trust. I would love to be able to help them to build their leadership skills, and make amazing memories that will last a lifetime.
How has your experience as RYLA participante impacted you?
I had a great experience at RYLA. I made a lot of great friends and great memories. I also mer some amazing mentors while I was at camp, people I still go to for advice. I want to be able to give back to RYLA, and help the campers to have their own awesome experiences, make memories, and above all further their leadership skills.
How do you feel you can contribute and grow RYLA?
I have very good leadership qualities. Because of this, I have been involved with multiple leadership camps, as well as serving as a counselor for leadership camps such as HOBY and FCA Leadership camp. These experiences have not only helped me to grow as a leader, but have helped me learn how to help others become leaders. I am very energetic and enthusiastic, which helps to get kids engaged and involved. I'm also very personable, which makes it easy for me to build relationships with people, which in turn helps them to open up to me, allowing them to grow.
[print_link]