Katie Amato
Gender – Female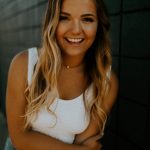 Position(s) Applying For – Junior Counselor (Open to anyone who has attended RYLA as a camper), Photographer (Open to anyone who has attended RYLA as a camper)
Year Participated in RYLA – 2019
Times You've Served as Junior Counselor – 0
Home Phone – 308.224.4691
Work Phone – [695]
Cell Phone – [683]
College Phone –
E-mail – [email protected]
City, State – Kearney, NE
School City, State – ,
Why do you want serve in the positions you've selected?
I want to be a junior counselor because I had such an amazing experience last summer. I would love to make other kids experiences just as great as mine was!
How has your experience as RYLA participante impacted you?
My experience at RYLA honestly impacted my confidence the most. I have always been a leader but not an upfront and prominent leader but since attending the camp last summer I gained more confidence in myself and my leadership style.
How do you feel you can contribute and grow RYLA?
I feel like I had such a great camp because of my junior counselor and my senior counselor. They both were easy to talk too and fun and I was also injured last year and they both helped me out immensely. They added so much to my experience and I want to reciprocate that to incoming campers.
[print_link]