Cody Swinarski
Gender – Male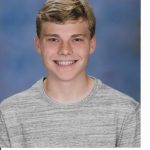 Position(s) Applying For – Junior Counselor (Open to anyone who has attended RYLA as a camper)
Year Participated in RYLA – 2019
Times You've Served as Junior Counselor – 0
Home Phone – 308.750.4993
Work Phone – [695]
Cell Phone – [683]
College Phone – 3087544433
E-mail – cody.swinarski@spwildcat.org
City, State – St. Paul, NE
School City, State – St. Paul, NE
Why do you want serve in the positions you've selected?
I want to serve as a junior counselor because I feel like I can have a positive impact on campers lives. Building leadership skills is something I want to help others accomplish. I also want people to know that it's okay to be their true selves and that RYLA is a judge free zone filled with countless opportunities to express your talents and learn new skills.
How has your experience as RYLA participante impacted you?
My experience at RYLA has impacted my life for the better! I have a way more positive outlook on life. Instead of letting all of the negative things in my life bother me, RYLA taught me to be more positive and supportive of myself. The biggest critic in anyone's life is themselves, and if you can overcome all of the self doubt and self hatred you can live such a fulfilling life. All of the memories I made at RYLA I will cherish for the rest of my life. The people I met while I was at camp have turned into forever friends and I couldn't have it any other way. When I first arrived at camp I wasn't sure if I would like it since previous campers from my town had mixed feelings about the camp. But turns out I loved it so much I never wanted that week to end and I would do anything to do it again because it impacted my life so much.
How do you feel you can contribute and grow RYLA?
Contributing to RYLA would be such an honor since it was the best experience of my life. I want others to have a life changing experience as well. So, I will bring a positive and very encouraging attitude everyday to camp. Encouraging teamwork and positivity is something I want to contribute to Great Plains RYLA, I feel like these two things are very important in life but are often overlooked because everyone thinks that they can be positive and that teamwork is such an easy skill to learn. But in reality these skills are both very hard to be pros at, because it takes a lot of hard work and sacrifice to learn your role in a team and if you accept your role you will become a better teammate. Showing positivity to others is often easy but can be challenging. But when you can be positive about yourself, that is when you have truly become a positive person. I am so thankful that all of the counselors from my experience encouraged us to be ourselves and put ourselves out there by meeting as many new people as possible. I will also help campers to come out of their shell and meet new people because in the end they won't regret it!
[print_link]