Shayla Fox
Gender – Female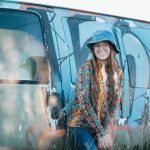 Position(s) Applying For – Junior Counselor (Open to anyone who has attended RYLA as a camper)
Year Participated in RYLA – 2019
Times You've Served as Junior Counselor – 0
Home Phone – 308.440.6266
Work Phone – [695]
Cell Phone – [683]
College Phone –
E-mail – [email protected]
City, State – Kearney, NE
School City, State – ,
Why do you want serve in the positions you've selected?
My time at RYLA as a camper was insightful. I felt more myself and made many unexpected friends. I'd like to be the same positive figure to this summer's campers as my counselors were for me.
How has your experience as RYLA participante impacted you?
It has made me more open-minded. I am more appreciative of taking risks and reaching out to others. RYLA made me more comfortable with meeting new people that I normally would not think of befriending, and I think it is more than worthwhile experience.
How do you feel you can contribute and grow RYLA?
I would be helpful and uplifting to my campers. I would want them to be comfortable and to make their time at RYLA more entertaining. I would be reliable and positive to campers, counselors, and any other RYLA participants. With the love I have for my RYLA experience, I would want my campers and counselors to feel united and want to return to the camp.
[print_link]