Rebekkah Draucker
Gender – Female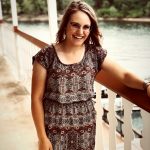 Position(s) Applying For – Junior Counselor (Open to anyone who has attended RYLA as a camper)
Year Participated in RYLA – 2019
Times You've Served as Junior Counselor – 0
Home Phone – 308.289.5889
Work Phone – [695]
Cell Phone – [683]
College Phone –
E-mail – [email protected]
City, State – Ogallala, NE
School City, State – ,
Why do you want serve in the positions you've selected?
I would like to be a junior counselor to help make a positive impact on the campers as my junior counselor did for me. This camp means a lot to me and I feel like I would be a great leader to show what is means to be a part of RYLA. I am well-rounded and would set a good example. Not only that, but I feel like I would help make this a once in a lifetime experience for them.
How has your experience as RYLA participante impacted you?
RYLA was a life changing experience for me. I learned leadership skills and use them in my everyday life. The most important skill I learned was the importance of integrity, which is doing the right thing even when no one is watching. I also made friendships that will last a lifetime. The friends you meet at RYLA are true friends. RYLA will always be one of the best things that has happened to me. My time at the camp changed not only who I am, but my outlook on life. I am dedicated to making a difference and remembering service above self. RYLA also taught me how to value myself as a person. Since my time at RYLA, I made life altering decisions that took courage and strength. Thank you, RYLA.
How do you feel you can contribute and grow RYLA?
I will have a positive impact on the campers showing them what RYLA is about and how to be a leader.
RYLA showed me the importance of having integrity and what service above self means which would be my goal to teach others. I am prepared to give back what was taught to me. My time at RYLA taught me about who I am and I want to be able to help others find themselves so they can know their worth. Therefore, I believe it is important to help others find courage within themselves and gain confidence. As a Junior Counselor, I will be able to give courage, confidence and leadership to the RYLA campers. As you can see, I am very passionate about RYLA mission.
[print_link]