Trenton Peterson
Gender – Male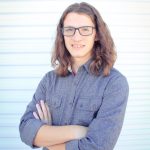 Position(s) Applying For – Junior Counselor (Open to anyone who has attended RYLA as a camper)
Year Participated in RYLA – 2018
Times You've Served as Junior Counselor – 0
Home Phone – 308.650.0323
Work Phone – [695]
Cell Phone – [683]
College Phone –
E-mail – tvpeterson2002@gmail.com
City, State – Gothenburg, NE
School City, State – ,
Why do you want serve in the positions you've selected?
When I was a camper, I found it comforting to have a councilor that had already been through what I would go through for the next two years.
How has your experience as RYLA participante impacted you?
It has taught me to take initiative to help my community.
How do you feel you can contribute and grow RYLA?
Now that it has been two years since being a camper and I have overcome the challenges worrying me then, I want to pass some of the information I learned to people that might be in my shoes then.
[print_link]