Natalie Mohr
Gender – Female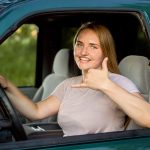 Position(s) Applying For – Junior Counselor (Open to anyone who has attended RYLA as a camper)
Year Participated in RYLA – 2018
Times You've Served as Junior Counselor – 0
Home Phone – 605.280.9955
Work Phone – [695]
Cell Phone – [683]
College Phone –
E-mail – [email protected]
City, State – Pierre, SD
School City, State – ,
Why do you want serve in the positions you've selected?
I want to serve as a junior counselor because I want to pass down my positive experiences with RYLA down to new campers. As a previous camper and staff member, I know what makes RYLA special, and I know how to make RYLA a special and unique experience for every camper. I want to bring my energy and excitement into helping the campers to push outside their comfort zones to try new things because I know that the best memories are made and the most personal growth happens when someone achieves something they didn't think they could.
How has your experience as RYLA participante impacted you?
My experience at RYLA has impacted the way I approach new situations and groups of people. When I was a camper, I didn't know anyone, and I was very scared. Throughout the week I quickly learned that unknown situations aren't as scary as I thought and the best people and memories can come from them. As a staff member, the campers taught me the high importance of being accepting of every type of person. I saw how welcoming and encouraging every camper was to one another and how positive an environment their mindset created. The campers taught me the importance of being fully accepting of everyone around me.
How do you feel you can contribute and grow RYLA?
I can contribute my enthusiastic and energetic personality to RYLA that will help the campers get excited about doing things. I can get along with any type of person and I make sure everyone is included and having fun during all activities. I feel like I can grow Great Plains RYLA by making it my personal mission to ensure that every camper I interact with has a good time, makes memories, and leaves camp with some type of personal growth.
[print_link]