Kennia G. Retana
Gender – Female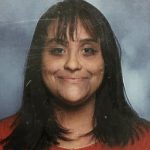 Position(s) Applying For – Junior Counselor (Open to anyone who has attended RYLA as a camper)
Year Participated in RYLA – 2019
Times You've Served as Junior Counselor – 0
Home Phone – 308.325.4240
Work Phone – [695]
Cell Phone – [683]
College Phone –
E-mail – [email protected]
City, State – Lexington, NE
School City, State – ,
Why do you want serve in the positions you've selected?
I want to serve as a junior counselor because the week I spent the summer of 2019 Ryla, was one of the best weeks of my life and I'd enjoy it to make that a possibility for others.
How has your experience as RYLA participante impacted you?
Experience at Ryla pushed me out of my comfort zone and taught me that life is not about staying in your bubble, but rather to go after what you want. My experience was wonderful, as I went in there as a total stranger for others and came out with incredible, new, lifelong friends.
How do you feel you can contribute and grow RYLA?
I feel as though having been a recent camper, I understand what campers might feel this upcoming year. I want to guide them in a way I was guided because I was truly thankful and I think that bonding with each other is something I've learned to do better because of Ryla.
[print_link]