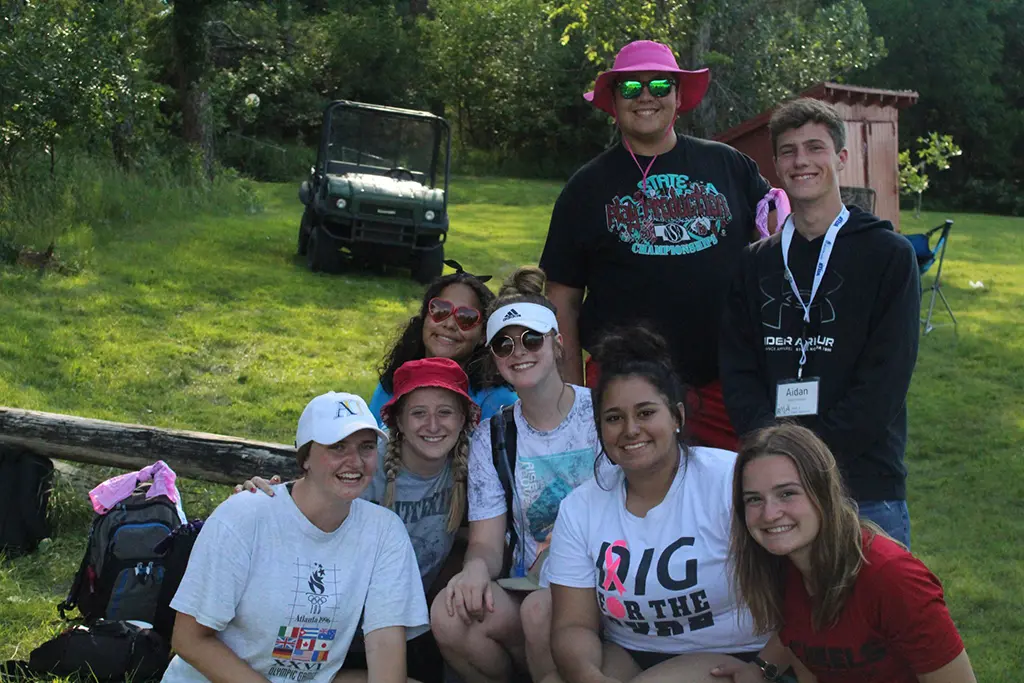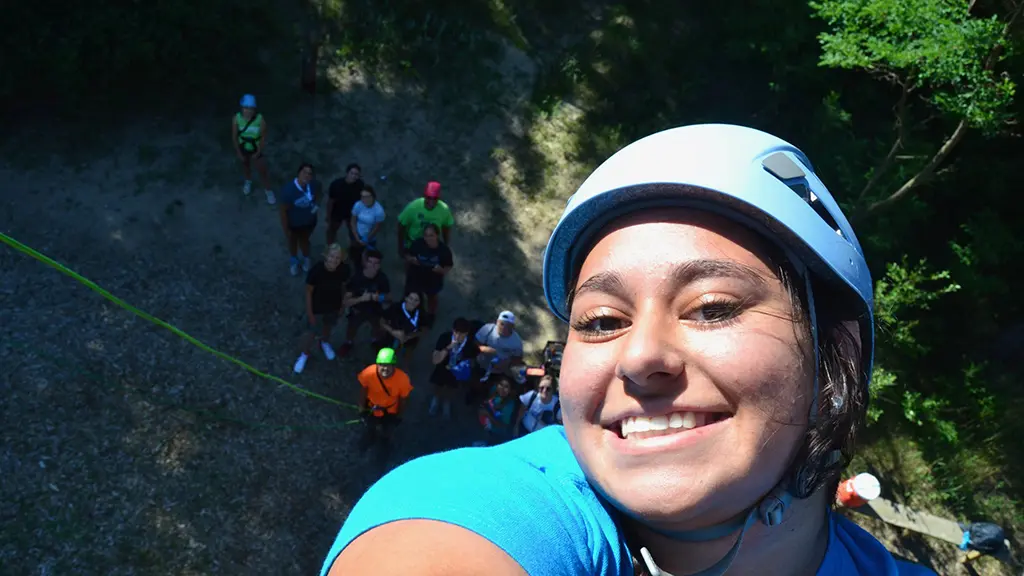 2023 CAMP NOTE:
Due to a devastating forest fire in 2022, which destroyed the Nebraska State 4-H Camp, the 2023 RYLA Camp will be conducted at the Maranatha Camp and Retreat Center in Maxwell, NE.
An adventure that just might change your life!
RYLA stands for Rotary Youth Leadership Award. A RYLA participant is selected by his or her local Rotary Club to attend a camp designed to build character, leadership, personal development and good citizenship. The "Award" part of RYLA is the actual scholarship the Rotary Club provides so that a participant may attend camp free of charge. Past participants have had life-changing experiences by attending RYLA Camp, and YOU could be one of these people.
Rotary District 5630 has hosted Great Plains RYLA for more than 1,200 students since 1990. Using the Nebraska State 4-H campground facilities near Halsey in the scenic Nebraska Sandhills, RYLA has trained young leaders through activities, workshops, and a variety of presentations by speakers in business, government, and education.
The camp is a five-day experience full of indoor and outdoor activities that emphasize teamwork and decision making.
In addition, RYLA focuses on service and Rotary's role in building stronger communities by emphasizing both local and global citizenship.
Previous RYLArians serve as junior counselors and Rotarian men and women serve as senior counselors.
RYLA stresses the fundamentals and ethics of good leadership, problem solving, team building, and the importance of positive self-confidence and self-esteem. To advance leadership skills, one must put themselves in situations that will methodically train them to be a better leader.
Through RYLA, specific programs and activities have been carefully chosen to do just that. In addition to the leadership activities, there are lots of fun activities and social events. Are these goals you would like to achieve for yourself? If so, apply to participate in RYLA and join the many students from across Nebraska who have already benefited as young leaders. For more information about applying, visit our "Apply Now!" page under the "Student" section above.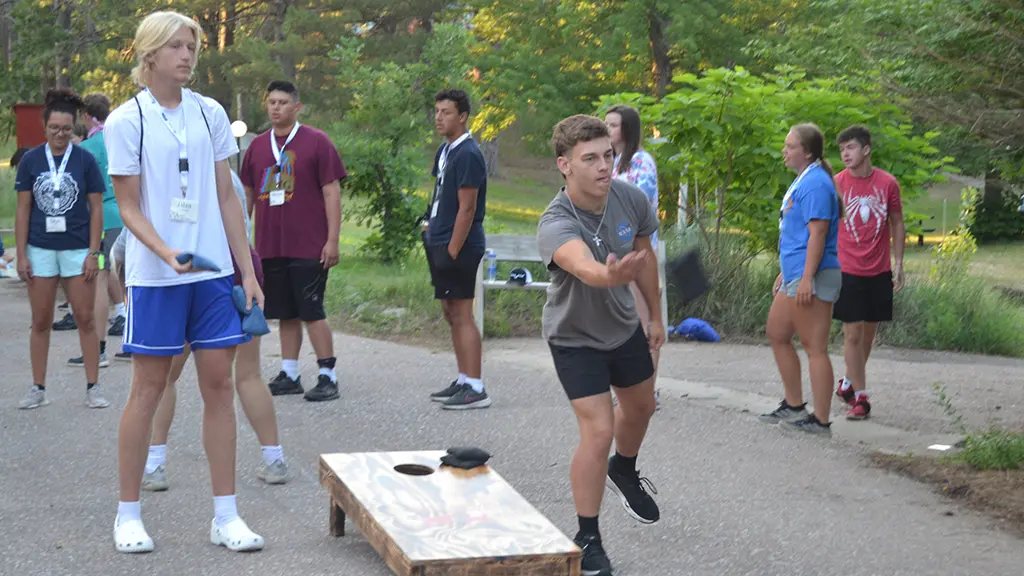 Enrolled as a student or home-schooled in a community that is located within the boundaries of Rotary District 5630. The boundaries are generally from Grand Island in the East, Kimball in the West, and from the South Dakota to Kansas borders.
Students who are currently sophomores or juniors in high school may apply. 
A student applying during their sophomore year who is not accepted may reapply during their junior year.
A student can only attend only once.
Students selected must commit to full participation in the program and attend camp on all dates.
No late arrivals or early departures from RYLA camp will be allowed.
Participants must have a desire to develop and utilize leadership skills.
The number of students selected depends on the number of awards the local Rotary Club has available to give out for the year.
All students, regardless of their current grades in school or current stage of leadership development, are encouraged to apply. 
Having a parent or relative who is a Rotarian does not increase your likelihood of attending.