Home
With sadness – due to concerns surrounding Covid 19 – we have made the decision to cancel RYLA 2020.
Even though we are disappointed, we are excited to begin planning for RYLA 2021 to be held July 13-18, 2021 and cannot wait to host you in 2021.
In Service Above Self,
Madalyn, Joe, Cooper, Faith and Ashley
RYLA 2021 Leadership Team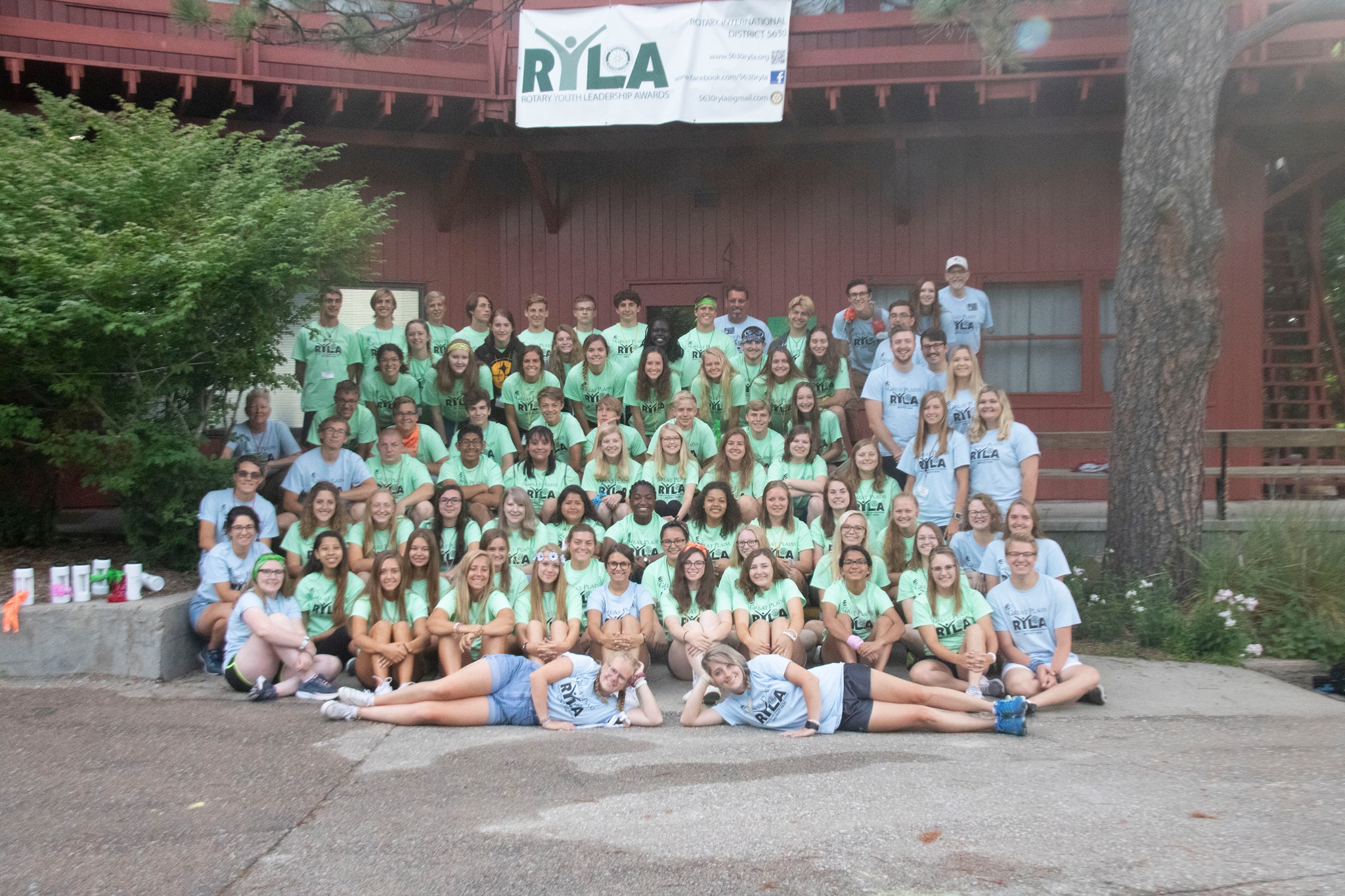 Plan to attend Great Plains RYLA
hosted by
Rotary District 5630 & 5610
July 13-July 18, 2021
What is RYLA?

Rotary Youth Leadership Awards (RYLA) is an intensive leadership experience sponsored by Rotary International and organized by Rotary clubs and districts where young people can develop leadership skills while having fun and making connections.

RYLA emphasizes leadership, citizenship, and personal growth, and aims to:

Demonstrate Rotary's respect and concern for youth.
Provide an effective training experience for selected youth and potential leaders.
Encourage leadership of youth by youth.
Publicly recognize young people who are rendering service to their communities.

Great Plains RYLA, sponsored by District 5630 and District 5610, serves youth who are high school sophomores and juniors.

RYLA consists of an all-expense paid five-day conference which brings together this special group of young men and women. Activities, including problem solving games, a challenge course, group discussions and team-building activities, help participants build confidence and leadership skills; becoming the leader they were meant to become!
[print_link]