Faith Walton
Gender – Female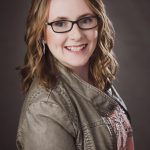 Position(s) Applying For – Activities Director (Requires 1 year previous junior counselor experience), Junior Counselor (Open to anyone who has attended RYLA as a camper)
Year Participated in RYLA – 2017
Times You've Served as Junior Counselor – 1
Home Phone – 402.340.7458
Work Phone – [695]
Cell Phone – [683]
College Phone – 402-340-7458
E-mail – fawalt01@wsc.edu
City, State – O'Neill, NE
School City, State – Wayne, NE
Why do you want serve in the positions you've selected?
I selected the positions of activities director and junior counselor because not only would I enjoy being a junior counselor again and getting to know the amazing campers one-on-one, but I think I have a lot to offer for the position of activities director. I have lots of ideas to help RYLA not only be enjoyable but beneficial for the campers. I think I would enjoy either position, and I am happy to help the camp in any way that I can.
How has your experience as RYLA participante impacted you?
RYLA never fails to have an impact on me. Every time I have attended RYLA whether it was as a camper, photographer, or junior counselor I have grown in leadership and have been able to figure out what really matters to me throughout my time at RYLA. RYLA has had an immense impact on my life in many different ways and my hope is that I can help impact the campers at RYLA this summer like RYLA has impacted me in the past.
How do you feel you can contribute and grow RYLA?
I feel like I can contribute to Great Plains RYLA with my previous experience at RYLA and knowing how the camp runs. I am also pursuing a minor in communications and working to improve my communication skills. I think both of these things will help me be a great asset to the Great Plains RYLA team. I also have lots of experience in leadership roles from past RYLA experiences and my involvement in community and school-related clubs/activities. I am also known to be very organized and driven to get things accomplished.
[print_link]