Valaree Busse
Gender – Female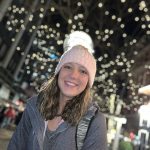 Position(s) Applying For – Junior Counselor (Open to anyone who has attended RYLA as a camper)
Year Participated in RYLA – 2018
Times You've Served as Junior Counselor – 0
Home Phone – 308.750.2893
Work Phone – [695]
Cell Phone – [683]
College Phone –
E-mail – valareebusse@gmail.com
City, State – St. Paul, NE
School City, State – Wayne, NE
Why do you want serve in the positions you've selected?
RYLA was the highlight of my summer in 2018. I was able to meet new people, step out of my comfort zone, and also learn how to better work with individuals. I feel as though I was more prepared for the life ahead of me after I left that year. I want to serve as a RYLA JC because I want to help other people the way RYLA helped me. It has always been a life-long dream of mine to help others and I believe that RYLA is a great way for me to do that. I have a very outgoing, fun, and positive attitude, so I feel that being able to help others also meet new people, step out of their box, and ultimately learn how to work better with groups of people will only benefit them in the future. Secondly, I find, that being a leader is one of my greatest assets. I have learned many leadership skills through the ambassador program I was in for 3 out of my 4 years of high school, being co-captain of my high school's cheer squad for two years, and also having to represent Wayne State College as an RHOP (Rural Health Opportunities Program) and Leadership scholarship recipient. I have learned through the RHOP program how to carry myself while remaining humble. RHOP is a very prestigious scholarship granted at Wayne State, so being able to be a part of such a great community of people, has taught me that I can lead others, yet there is still much I don't know and will hopefully learn in the future. Through my leadership scholarship program, I have learned most; how to work with people different from myself. We have been required to go to many activities on campus, some of which I attended, where diversity was the main topic spoken about. I've also learned to work with individuals older than me, and by being able to show respect, I have earned respect, Lastly, I want to serve in the position I selected because I want to experience RYLA all over again. RYLA has greatly impacted me and to be able to experience it all over again, this time in a new light as a leader, would only bring me joy.
How has your experience as RYLA participante impacted you?
RYLA has taught me many things about myself and life in general. The most important thing I feel that I took from RYLA is that there is a leader in us all. Hearing the speakers we had that year greatly impacted me, especially the speaker that took us and our qualities and separated us by Winnie the Pooh characters. On top of that, she was able to show us that we can work together. Yes we all have our strengths and weaknesses, but being able to cooperate is possible, and overall, important. I also have found that RYLA has impacted me in that, as I mentioned before, I am able to come out of my comfort zone even more than what I was able to before RYLA. Normally, you could always find me with a group of people, yet never was I able to talk to those over in the corner by themselves. RYLA taught me how to include, everyone. Now, I find that to also be one of my greatest assets; I do my best to never leave people out. On a more recent note, RYLA has impacted me in that some of the same individuals I went to RYLA with have also come to Wayne State College. I was right away able to make a connection with them because we have something in common, and I find that to be so cool.
How do you feel you can contribute and grow RYLA?
Ever since I started college, I have learned more about myself than I ever thought imaginable. I excelled in my classes under numerous amounts of stress, while also being able to hold down a part time job, study, have a small social life, and maintain my scholarship requirements. I find that them my greatest quality that I would love to be able to share with Great Plains RYLA is my leadership skills. I have worked with those both younger and older than me throughout my high school and college years and have been a volunteer for Special Olympics Nebraska for 10+ years. I am extremely fortunate in my abilities to work with those who have various physical and intellectual disabilities. I have learned how to approach tough situations with poise and grace, and I have also learned how to handle difficult conversations, I find secondly that I can contribute my compassion to Great Plains RYLA. Always wanting to put others before myself, has long been a quality of mine, and I find that to be advantageous if I were to be selected as a JC because not only will I always be watching over others, but I will also put forth extreme amounts of energy to anybody I am trying to help. Third, I find that my positive attitude would be a great asset if I were to be selected. I feel having a positive attitude is so important in today's world. It seems as though we all need a boost of positivity these days, so whether it be cheering on my team for the RYLA Olympics, sharing my smiling face while serving campers for etiquette night, busting a move at the dance with my campers, or even catching that last day tired bug, I am happy to say that I will always do my best to approach anything that is thrown at me with only positive energy. Lastly, I find that I can grow Great Plains RYLA because of my talkative nature. I love to share about my stories at RYLA, so by being able to spread the word about how great RYLA camp is through social media, and even through person, RYLA will grow, and so will the desire to go to camp. I have encouraged my brother multiple times to apply for RYLA, so knowing that he plans on it, and being able to share that experience with him, if we were both to be selected, would make my experience as a JC that much more special and rewarding. Being a positive influence is one of my greatest strengths, so using those skills to help promote RYLA and all that it is would not only be a great use of those skills, but it would also be a sincere dream of mine.
[print_link]